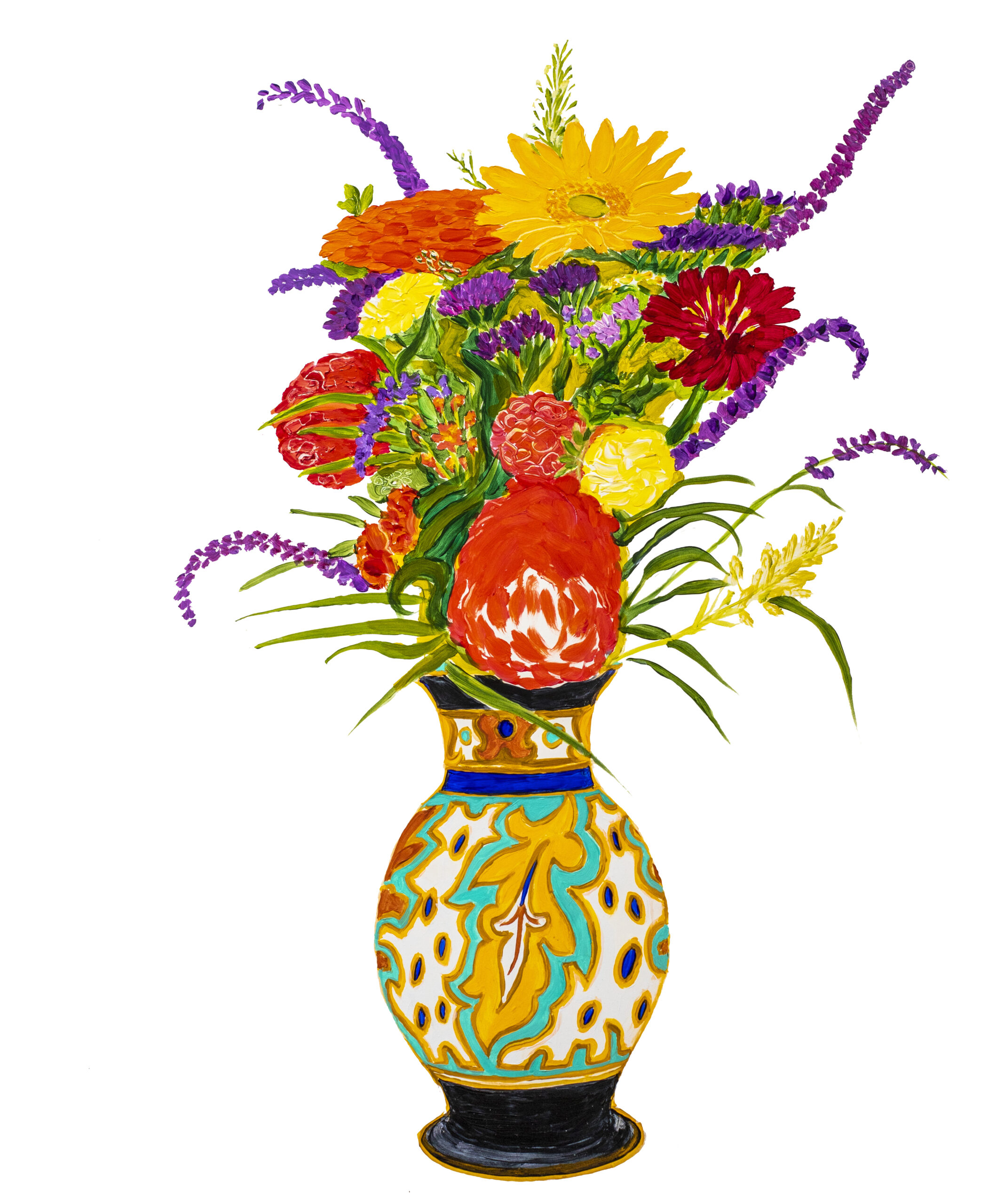 ONE LIFE – The Exquisite Florals
Recent Still -Life paintings by 

Jonathan

 West
"Slow motion explosions of prismatically clarified lightwaves describing the way water splashes when mixed with stardust."
We're thrilled to kick off our 2022 gallery season with this beautiful exhibit by local artist Jonathan West, which features thirty-two floral still-life paintings of wildflowers painted from life and placed in exquisite vases, vividly presented with pure white backgrounds.
The exhibit will be on view beginning on Sunday, March 13 from 11 am to 3 pm, on Sunday, April 10 between 2 and 5 pm, and on Wednesdays from 1 to 6 pm through April 27. It will also be viewable during public-facing events.
The Wednesday Artists Group will be creating new floral paintings on Wednesday, April 6, which will be for sale on Sunday, April 10.
Please note:  Due to the historic nature of our venue, the 2nd floor gallery space has limited access.